About Us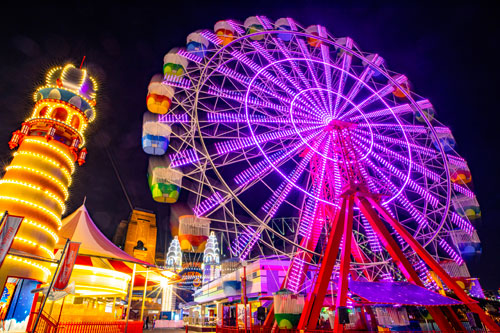 Located in Zhongshan City, Fun Amusement Lighting Co.,Ltd is one of the most well-known manufacturers of Amusement Lighting In China. we are specialize in the research,development, engineering, and marketing of Amusement Lighting for kiddie ride,carousel, ferris Wheel,amusemem rides and other amusement park decoration.
Our product lines cover Cabochon Light(Plastic Cover),Amusement LED Lamp, LED Bulb ,LED Strip Lights, Ferris Wheel Lighting, Stage Lights ,etc. We have a completed set of strict Quality Inspection System. QC staff members monitor the entire production process to ensure our product quality meet your requirements . All our products comply with CE and Rohs standards.
Thanks to the high quality and best prices, our products are exported all over the world,especially to Italy, USA, Germany, France, Saudi Arabia and so on
You are welcome to order our standard products, or send us OEM requests, we believe that we will be in the exact position to meet your requirements. We wish you will find that dealing with us is really an enjoyable experience.